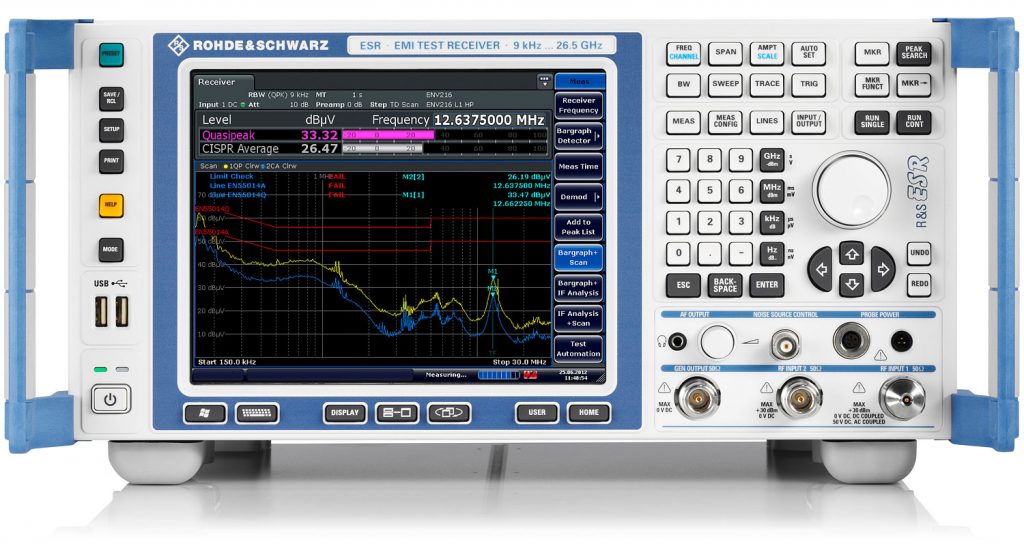 全新未使用過, 含原廠保固3年。現貨可以直接出貨或面交
SN: 102178
Rohde & Schwarz ESR7
EMI Test Receiver, 9 kHz to 7 GHz
購買:https://goods.ruten.com.tw/item/show?21930208757420
Product Overview
The R&S ESR7 EMI Test Receiver is a dual instrument that measures electromagnetic disturbances while simultaneously functioning as a fully featured, powerful signal and spectrum analyzer for lab applications. Rapid-fire-speed measuring occurs by the instrument's use of an FFT-based time domain scan and detailed analysis and history of disturbance signals is accomplished by realtime spectrum analysis using a wide variety of diagnostic tools. This robust and compact, dual instrument is user friendly with its straightforward display, intuitive touchscreen interface.
Features and Specifications of the R&S ESR7 EMI Test Receiver include:
Features

EMI test receiver and signal/spectrum analyzer combined in a single instrument
Compliant with CISPR 16-1-1 Ed. 3.1
Preselection with integrated 20 dB preamplifier
Ultra-fast time domain scan in addition to conventional stepped frequency scan
Realtime spectrum analysis with up to 40 MHz span for detailed investigation of disturbance signals
Powerful measurement and analysis functions in frequency and time domain
Time domain display with high resolution (50 μs)
Automatic test routines
Convenient operation, straightforward display
Robust and compact – ideal for the mobile use

Specifications

Frequency

Frequency Range: 9 kHz to 7 GHz

Level

Max RF level (CW):

RF attenuation ≥ 10 dB; RF preamplifier off: 30 dBm (= 1 W)
RF attenuation ≥ 10 dB; RF preamplifier on: 23 dBm (= 0.2 W)

Max Pulse Voltage:

RF attenuation ≥ 10 dB:

Input 1: 150 V
Input 2: 450 V

Max Pulse Energy:

RF attenuation ≥ 10 dB; 10 μs

Input 1: 1 mWs
Input 2: 20 mWs

1 dB Compression:

RF attenuation 0 dB; RF preamplifier and preselection off: +3 dBm, nominal

IF and Resolution Bandwiths

Analyzer Mode (span ≥ 10 Hz) and Receiver Mode: 10 Hz to10 MHz (–3 dB) in 1/2/3/5/10 steps
Analyzer and Receiver Mode: 200 Hz, 9 kHz, 120 kHz (–6 dB), 1 MHz (impulse bandwidth)
Preselection:

Can be switched off in analyzer mode: 16 Fixed Filters

Preamplifier:

Can be switched on/off: 1 kHz to 7 GHz, 20 dB gain, nominal

Measurement Time:

Analyzer Mode (Sweep Time):

span = 0 Hz: 1 μs to 16 000 s
span ≥ 10 Hz (swept): 1 ms to 16 000 s
span ≥ 10 Hz (FFT): 7 μs to 16 000 s

Receiver Mode (Stepped Frequency Scan): 50 μs to 100 s (per frequency)
Receiver Mode (Time Domain Scan): 50 μs to 100 s (per frequency subrange)

Frequency Step Size:

Receiver Mode (Stepped Frequency Scan): min. 1 Hz
Receiver Mode (Time Domain Scan): 0.25 × I

Detectors

Receiver Mode:

maximum peak
minimum peak
quasi-peak
RMS
average
average with meter time constant (CISPR average)
RMS average (CISPR-RMS)

Displayed Average Noise Level (DANL)

Receiver Mode, Nominal, Average Detector (AV), RF Attenuation 0 dB, Termination 50 Ω:

Preamplifier Off:

500 MHz, bandwidth 120 kHz: < 6 dBμV
3 GHz, bandwidth 1 MHz: < 17 dBμV

Preamplifier On:

500 MHz, bandwidth 120 kHz: < –7 dBμV
3 GHz, bandwidth 1 MHz: < 5 dBμV

Number of Sweep (Trace) Points

Analyzer Mode (Standard): 101 to 32 001
Analyzer Mode (EMI): 101 to 200 001
Receiver Mode: Max 4 000 000
Realtime Analyzer (Option): 801

Total Measurement Uncertainty

CW signal, level 0 dB to –70 dB below reference level, S/N > 20 dB, auto sweep time, RF attenuation 10 dB, 20 dB, 30 dB, 40 dB, preselection on,
span/RBW<100, 95% confidence level, +200C to +300C

9 kHz ≤ f < 3.6 GHz: 0.46 dB
3.6 GHz ≤ f ≤ 7 GHz: 0.57 dB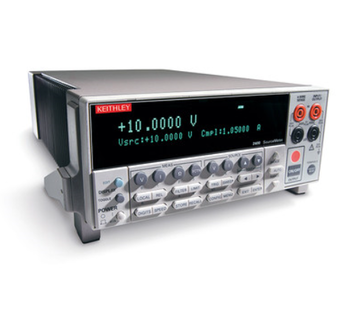 出售全新未使用過的Keithley 2400, 含所有標準配件與原廠校驗報告。歡迎聯繫尋價
Keithley's Series 2400 Source Measure Unit (SMU) Instruments are designed specifically for test applications that demand tightly coupled sourcing and measurement. All SourceMeter models provide precision voltage and current sourcing as well as measurement capabilities. Each SourceMeter SMU instrument is both a highly stable DC power source and a true instrument-grade 6½-digit multimeter. The power source characteristics include low noise, precision, and readback. The multimeter capabilities include high repeatability and low noise. The result is a compact, single-channel, DC parametric tester. In operation, these instruments can act as a voltage source, a current source, a voltage meter, a current meter, and an ohmmeter. Manufacturers of components and modules for the communications, semiconductor, computer, automotive, and medical industries will find the SourceMeter SMU instruments invaluable for a wide range of characterization and production test applications.
Key Features
Five instruments in one (IV Source, IVR Measure)
Five models: 20–100 W DC, 1000 W pulsed, 1100 V to 1 µV
Source and sink (4-quadrant) operation
0.012% basic measure accuracy with 6½-digit resolution
2-, 4-, and 6-wire remote V-source and measure sensing
1700 readings/second at 4½ digits via GPIB
Pass/Fail comparator for fast sorting/binning
Programmable DIO port for automation/handler/prober control (except 2401)
Standard SCPI GPIB, RS-232 and Keithley Trigger Link interfaces
Download free KickStart I-V Characterization Software for device characterization.
USB,隨附分析軟體,IEEE 488 GPIB 儀器控制裝置—GPIB‑USB‑HS+ 是一款 IEEE 488 控制器與可攜式分析器裝置,適用於具有 USB 插槽的電腦。 您可以運用這個裝置將儀器整合至 GPIB 系統之中,並針對 GPIB 的軟硬體問題除錯。 GPIB‑USB‑HS+ 可達 IEEE 488.2 的最高效能。 由於不需透過 GPIB 連接線就能連接儀器,因此,您可以使用高速 USB 埠控制多達 14 個可進行程式設計的 GPIB 儀器。 其採用更加完善的設計,尺寸幾乎可相容於任何一款儀器,且新增分析器功能,同時減少過載情況發生,加快您的應用往返速度。 此裝置包含 NI‑488.2 驅動軟體授權,因此在運用 GPIB 連接其他廠商的儀器時,也能享有最高的穩定性。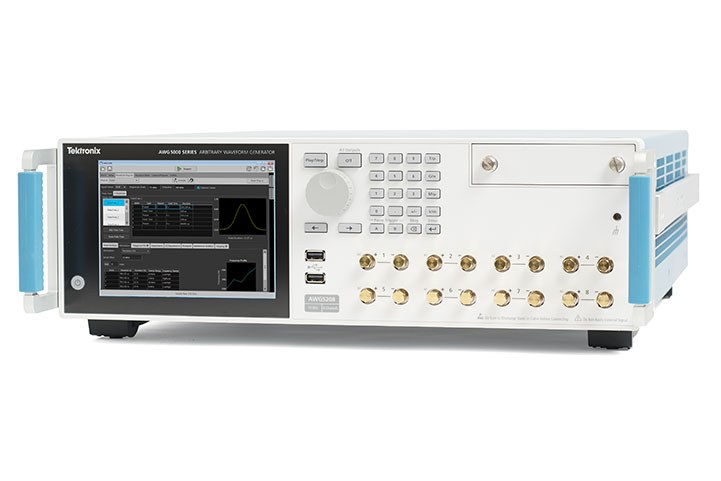 特性
同時使用多達 8 個類比通道、32 個數位通道和 4 個旗標
多達 8 個獨立通道,多單元同步
極低的雜訊層
智慧而經濟實惠,且每通道具有低廉的基本價格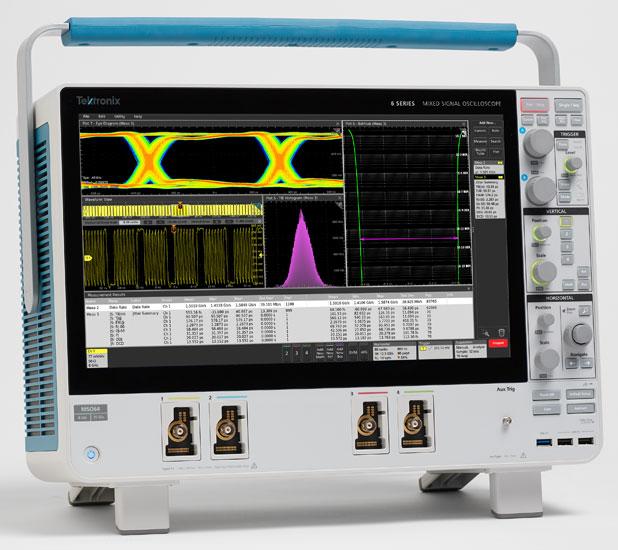 輸入通道
4 個 FlexChannel 輸入。
各個 FlexChannel 提供 1 個類比訊號輸入或搭配 TLP058 探棒的 8 個數位邏輯輸入
頻寬 1
1、2.5、4、6 或 8 GHz
取樣率
所有類比/數位通道高達 25 GS/s
記錄長度 1
所有類比/數位通道高達 250 M 點
訊號產生器 1
任意、正弦波、方波、脈波、斜波、三角形、直流層、高斯、羅倫茲、指數上升/下降、Sin(x)/x、隨機雜訊、Haversine 波、Cardiac 波
數位電壓計 2
4 位數
觸發計頻器 2
8 位數
螢幕
15.6 英吋 (385 公釐)
TFT 彩色 HD (1,920 x 1,080) 解析度,電容性 (多點觸控) 觸控式螢幕
依照藍牙射頻測試規格執行測試
符合藍牙核心規格 1.2、2.0、2.1、3.0+HS、4.0、4.1、4.2、5.0
經 Bluetooth SIG 認證適合進行射頻量測
支援 9 種基本速率和 6 個 EDR 測試案例
支援 27 種藍牙低功耗測試案例
單一指令執行基本速率、EDR 和藍牙低功耗測試
音訊測試功能,提供 3 條 SCO 通道,µ-Law、A-Law 和 CVSD 空中介面
BlueSuite Pro3 軟體提供調變、功率斜波、單個通道量測和接收器靈敏度搜索的圖形化軌跡
藍牙設備的適應性跳頻(AFH)測試功能