Aeroflex 7100 LTE NETWORK EMULATION 6 GHZ DIGITAL RADIO TEST SET 無線信號測試組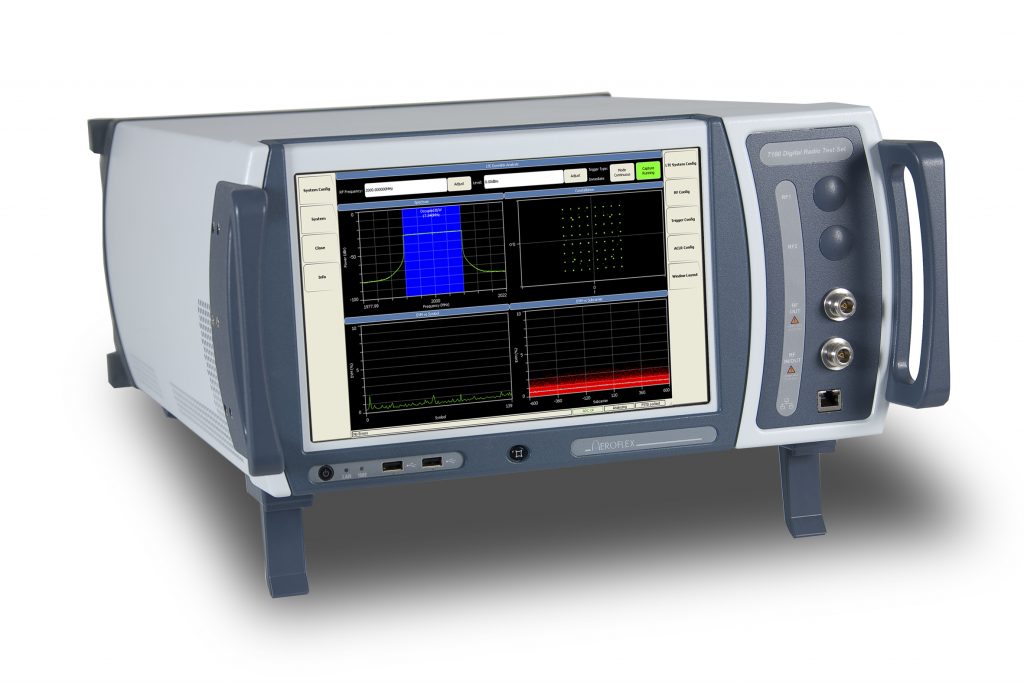 Description
Aeroflex 7100 LTE Network Emulation 6 GHz Digital Radio Test Set with the following:
Firmware Number 656
Software Version 7xxx Instrument Software v20.1.0.0
Options installed

1 2 x Cell
100 (Baseband) LTE TDD Mode
101 (Baseband)Fading and AWGN
102 2×2 MIMO and Measurements
150 (VAG) LTE FDD UL Analysis/Generation
151 (VAG) LTE FDD DL Analysis/Generation
155 (VAG) LTE FDD UL Analysis/Generation
400 (Baseband) RF Test Case
500 (Baseband) Development Mode
501 Call Box Mode Software
901 Protocol System
902 Development system
High performance LTE network emulator used for testing the RF, baseband and protocol layers of wireless devices supporting multiple Radio Access Technologies.
The Aeroflex 7100 Digital Radio Test Set provides all the tools required during the design, development and test stages of UE chipsets and terminals meeting 3GPP Rel-8 and Rel-9 standards.
The 7100 Digital Radio Test Set is used by RF developers, protocol stack teams, integration test groups and pre-conformance labs that are developing sub-systems and integrated designs that meet the requirements of the LTE standards. These teams benefit from the ease of use, comprehensive test capability, speed and low cost of ownership offered by the 7100.
The 7100 also supports a Service Test Mode customized for the service market, allowing field-returned devices to be rapidly screened prior to return to vendor or return to the end user. In Service Test Mode the 7100 is used with Lector software.
LTE FDD and TDD signaling network emulation
Protocol Development, Call Box and Service modes of operation
6 GHz frequency range, covering all LTE spectrum allocations and bandwidths
Protocol logging and analysis
Multi-cell and Inter-RAT handover support
Multi-RAT testing: LTE, eHRPD, 1xRTT, GERAN, HSPA and TD-SCDMA
Functional testing
End-to-end IP packet data test
Integrated Fading/AWGN option
MIMO 2×2 and 4×2, Open Loop, Closed Loop and Transmit Diversity
About Author